Favre predicts Packers will reach Super Bowl
Aaron Nagler
USA TODAY NETWORK-Wisconsin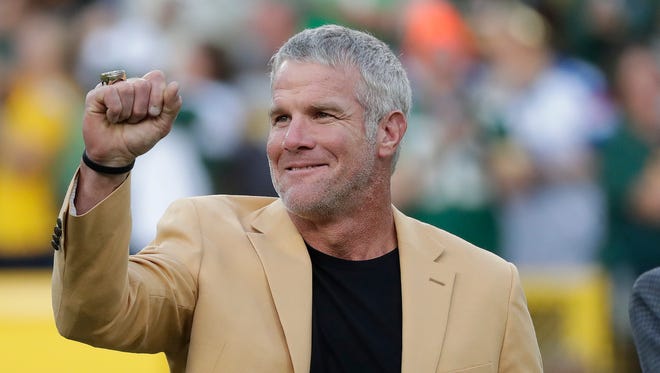 The Green Bay Packers are not only the hottest team in football, but they also are on track to appear in Super Bowl LI on Feb. 5 in Houston.
That's the word from former Packers quarterback and Pro Football Hall of Famer Brett Favre.
Appearing on his weekly SiriusXM NFL Radio show, Favre discussed his belief that the Packers are the favorite to win the NFC and make it to the Super Bowl.
"Taking emotion out of it, I believe that the Packers are the team to beat, and I believe that they will be in the Super Bowl," Favre said. "Not taking anything away from the Giants, not taking anything away from Atlanta and the Cowboys and so on and so forth. I just feel like within the Packers organization, (coach) Mike McCarthy may be saying, 'Hey, we've got to improve here or we've got to improve there.' Of course, coaches are going to say that, but I feel like collectively speaking, they're as close to hitting on all cylinders as possible. Not perfect, and nobody is, but they're super-productive on offense."
Favre also commented on Atlanta Falcons quarterback Matt Ryan, whom he thinks is worthy of the league's Most Valuable Player award: