Can Lyft pass Uber with $1B boost from Alphabet?

Marco della Cava
USA TODAY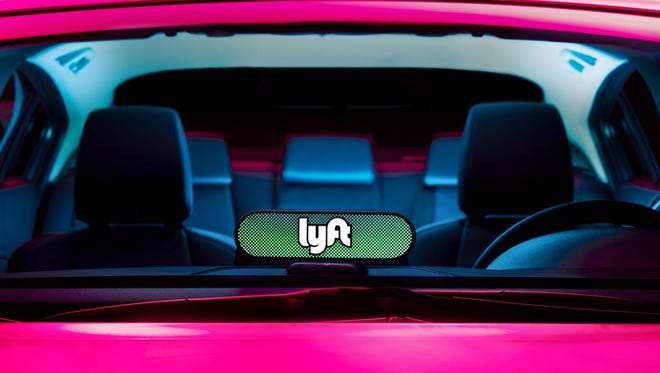 SAN FRANCISCO — Lyft isn't the first company most people think of when it comes to hailing a ride.
But its larger rival Uber could really be in for a drag race if a reported $1 billion investment by Google-parent Alphabet comes to pass. Bloomberg reported on the possible infusion late Thursday, citing unnamed sources. Lyft and Alphabet declined to comment.
That sort of money would allow Lyft to ratchet up its competition for drivers domestically — Uber has long used the billions in its coffers to help lure drivers with incentives — as well as consider an international expansion. 
Alphabet's possible investment in Lyft comes at a time when the search giant is squaring off in court against Uber, which it has accused of building self-driving car sensor technology based on trade secrets stolen by a former Google car engineer, Anthony Levandowski. The engineer, who has since left Uber, founded self-driving truck company Otto, which was bought last year by Uber.
Lyft and Alphabet's friendly relationship ramped up last spring. 
In May, Lyft announced a partnership with Alphabet presumably designed to find a vehicular home for the self-driving car technology being developed by Waymo, the new name for Google's eight-year-old autonomous vehicle program. Most experts believe self-driving cars will be rolled out first as part of a commercial ride-hailing fleet.
Uber once dominated the U.S. ride-hailing scene with around 90% of the market, but according to some surveys, Lyft has whittled that down to around 75% as Uber has continued to grapple with a series of scandals. 
In 2017 alone, the company was accused of fostering a toxic workplace by a former female engineer, lost its CEO and co-founder Travis Kalanick to an investor coup and has been hit with a series of federal probes into internal programs that skirted the law. 
Follow Marco della Cava on Twitter @marcodellacava